#DebtDrop Project – Helping to Destroy Debt
The Personal Finance Blogging Community is pretty amazing. They are essentially a group of people who work hard on their blogs in order to help others be better with money.
Yes, there is also the accountability aspect of telling the world about your finances, but essentially, they are passionate about money management and helping others. Well, Melanie from Dear Debt just took things a step further, creating the #debtdrop project.
What is the #Debtdrop Project?
Melanie finished paying off over $80k of debt in 2015. In 2016 she started #debtdrop where each month she gave away some money to help a person with their debt. She helped others pay off $900 worth of debt.
This year she is teaming up with the Rockstar Community Fund, to help one person each month, pay off $50 of debt. $50 may not seem like much, but as someone who once would not have been able to get my car out of a parking garage without borrowing some money (my credit cards were maxed out), I know that it actually can be life changing.
Even if things aren't so dire, every little bit of money helps when you are fighting off that debt monster. That is what this $50 is meant to do, help the recipient keep going.
DESTROY YOUR DEBT
Subscribers get access to the
ACCIO DEBT FREEDOM WORKBOOK.
Subscribe to the Less Debt, More Wine Newsletter and take advantage of the subscriber benefits including instant access to the Accio Debt Freedom Workbook!
Enter your info to get instant access!
Nominate Someone That Could Use Some Help
How do the recipients get chosen? They are nominated. #debtdrop is a pay some good things forward project. If you know someone that could use the help of #debtdrop, you can nominate them by emailing, debtdrop@rockstarfinance.com, be sure to include why you think they should be a recipient.
How You Can Help with the #Debtdrop Project
There are a few different ways you can help with the #debtdrop project. First, you could help get the word out. Second, you could contribute to the Rockstar Community Fund.
Get the Word Out
Share #debtdrop with your friends. Share via email, social media (this kind of post is perfect for Facebook), twitter, pin it, whatever works best for you.
Contribute to the Rockstar Community Fund
If you want to contribute you can go to the Get Involved page. If you would like the fund to be specifically used for #debtdrop, make sure you note that on the page.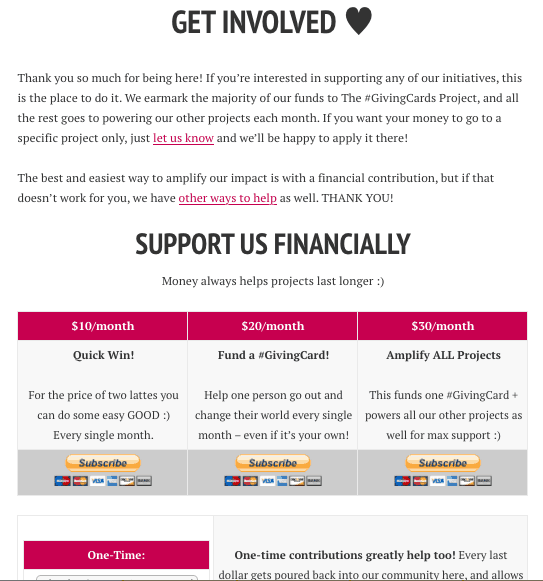 Wrapping it Up with a Bow on Top
While the personal finance blogging community and Melanie are truly awesome for starting the #debtdrop project. It won't work without you nominating deserving folks. And it will continue to be around longer the more people support the project.
Money tools & resources i recommend
Chime (for saving) works by starting a spending account (takes 5 minutes) and opting into the automatic savings plan. (Learn more about getting started with Chime). Every time I use the Chime Debit Card it rounds up my purchase to the nearest dollar and puts in in savings. Right now they also offer a double round-up bonus on those savings. All those withdrawals add up over time. Chime is free to use, with no monthly fees. With Chime, you end up saving money without having to think about it.
Qapital (for building savings & reaching money goals) Qapital can help you reach savings goals. Once you have the Qapital App installed and a bank account (or in my case three) connected you set up a goal or goals. Then you set savings rules for each of your goals. For example, I have a round up to the nearest $2 rule, a guilty spending rule -when I buy Dominos. Qapital is free to use. Bonus, when you use my link you'll get $5 after your first savings.
Qoins (for debt repayment) When you sign up for Qoins, you connect your bank account and then spend as you normally would. Qoins will round up your purchases to the nearest dollar and put that change towards an extra debt payment. Learn more on How Qoins Can Help You Pay Off Debt Faster