Are you looking for ways to travel cheaply without having to share a room or pay extra for food? If so, then you've come to the right place. I'm going to show you how to save money traveling alone.
Traveling solo isn't always cheap. In fact, it can cost anywhere from $100-$500 per day depending on where you go. That means you'll want to plan ahead to ensure you don't spend too much.
There are plenty of ways to save money while traveling solo. For example, you can eat at local restaurants instead of expensive chain eateries. You can also stay in hostels instead of hotels. And you can even take public transportation instead of taxis.
Benefits of Traveling Solo
While there may be more things to consider when traveling alone, there are also many benefits. Here are just a few reasons why traveling solo is great:
1.You can do whatever you want, prioritizing the sights you want to see over the activities that aren't as important to you.
2. You can have all the privacy you need. No one will bother you and no one will bug you about sharing a bathroom.
3. It's easier to meet new people. When you're by yourself, you don't have to worry about what other people think of you.
4. You can explore places you wouldn't normally visit if you were with friends or family.
5. You can make memories that last a lifetime.
6. You get to experience life like a local.
7. You can learn about different cultures.
8. You can discover new things about yourself.
Travel Alone Without Compromising Safety
The first thing you must remember when traveling alone is safety. This doesn't mean you shouldn't go out and enjoy yourself, but it does mean that you need to be careful about who you let into your personal space.
When traveling solo, it's easy to feel lonely. However, this is usually because you haven't met anyone yet. While it's okay to keep to yourself, you still want to make sure you're safe.
Here are some tips to help you stay safe while traveling alone:
• Don't accept rides from strangers.
• Be aware of your surroundings.
• Keep your wits about you.
• Stay alert.
• Make sure someone knows where you are at all times (send friends and family your planned itinerary)
• Use common sense
Learn More About Your Destination
Before you go anywhere, you need to do some research. Learn as much as possible about your destination so that you know what to expect. Here are some tips to help:
• Check online forums and message boards. These are a great place to get information about your destination. You can even use them to plan your trip.
• Look up weather reports. The weather can play a huge role in how enjoyable your trip will be.
• Find out what time the airport opens and closes.
• Know what currency you'll be using.
• Research transportation options. You may not be able to drive everywhere you'd like to go or take public transportation.
• Don't forget to pack your sunscreen!
Make Sure Someone Knows Where You Are At All Times
When traveling alone, it's important to let people know where you are at all times. This includes letting friends and family know where you're headed and when you'll be back.
This way, they can contact you if anything goes wrong. Keeping friends and family informed of your travel plans can literally be a life saver.
Don't Forget Your Passport
You never know when you might need it. So, make sure you carry it with you at all times. Also, keep copies of your passport on hand in case you lose it.
Keep a list of emergency numbers handy
It's easy to become complacent when you're away from home, but it pays to stay alert. Keep a list of emergency contacts close by so that you can call them if needed.
Save Money on Accommodations When Traveling Solo
One of the biggest expenses when traveling solo is accommodation. Fortunately, there are lots of options available.
If you're looking for an affordable option, check out Airbnb.com. They allow you to rent rooms directly from hosts rather than staying in traditional hotel chains.
Hostels are another great way to save money. Hostels offer dorm-style accommodations for around $25/night. Plus, they sometimes provide free breakfast and dinner. And are a great way to meet fellow travelers.
Backpacking hostels are great options for saving money. But, before you sign up for either, make sure you know exactly what you're getting into. Read reviews and ask questions.
How To Save Money on Food When Traveling Alone
Food is one of the best ways to save money when traveling solo. Since you won't have any company to share meals with, you'll probably end up eating out less.
But, there are still ways to save money without compromising your taste buds. Try these tips:
• Eat lunch early. Lunchtime crowds tend to thin out after 1 p.m.
• Order off the kids' menu. Kids eat for half price.
• Ask for discounts. Many restaurants offer discounts for students, seniors, military members and AAA members.
• Skip dessert. Most restaurants have a small dessert menu.
Skip the alcohol, or keep it to just one, drinks can run up a big bill
Hit up the grocery store, just like at home food at the market is always going to be cheaper than eating out
• Bring your own snacks.
• Eat like a local, try street vendors
As you can see there are tons of ways to save money on food when you travel alone. It might take some practice, but if you follow these tips, you'll soon find yourself enjoying your travels more than ever before.
Save Money on Local Attractions When Traveling Alone
While you may not be able to visit every attraction in town, you can still enjoy many of them for free. Here are some suggestions:
• Take public transportation. Public transit systems are usually inexpensive and convenient. Plus, you can use them to explore different neighborhoods and areas of interest.
• Visit museums. Museums often offer free admission to first-time visitors.
• Check out art galleries. Art galleries often offer free entry.
• Explore parks. Parks are often free to enter.
• Enjoy nature. Nature preserves are often free to enter and offer beautiful scenery.
• Buy tickets online. Some attractions charge extra fees for tickets purchased at the door. However, buying tickets online will often save you money.
• Stay local. You may enjoy visiting touristy areas, but those places can be expensive. Instead, visit nearby towns and cities where you can experience everything locals love about their city.
• Check for student discounts. Many attractions offer discounted admission rates for college students.
There are many activities and entertainment options when traveling alone. From museums to concerts to festivals, there's no shortage of fun things to do.
And while many places have tons of free attractions, not all of them will be as inexpensive as you think. So take time to decide a travel budget and balance out paid activities with free ones.
Additional Tips When Traveling Solo
When it comes to saving money, sometimes the simplest solutions are the best. Here are some additional ideas that could help you save money when traveling solo:
• Don't buy souvenirs. Souvenir shops are notorious for charging high prices. Instead, look around for items you can purchase locally.
• Use coupons. Coupons are available everywhere from supermarkets to convenience stores. They can save you money on groceries, clothing and even gas.
• Look into group tours. Group tour packages can save you money by combining multiple trips into one package.
-Get some good reading material. Reading books when you travel alone is a great way to kill time and pass the hours until you reach your next stop.
Traveling alone can be fun and exciting but it can also be scary. There are so many unknowns when traveling by yourself. What if I miss my flight? What if I don't find a place to stay? Will I make friends? How will I spend my time? These questions may seem overwhelming, but with some planning and preparation, you can travel safely and enjoyably.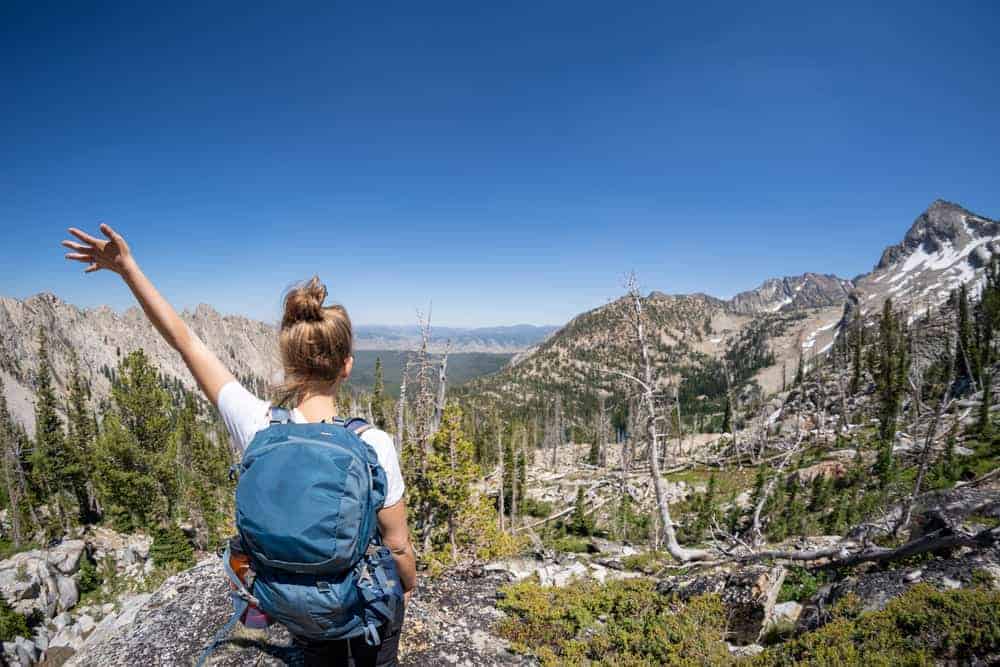 Frequently Asked Questions About Traveling Solo
Do you still have questions on single travel and how to save money? We've answered the most common questions below.
Is it cheaper to travel alone?
It really depends, the further away from home you are, often the more expensive traveling can be. Solo travel can be pricey, especially if you're going somewhere far away.
But there are ways to cut travel costs without compromising on quality. For example, you could find a hostel instead of a hotel room, take public transportation rather than rent a car, eat at local restaurants, and stay in places where you can meet people.
Is solo travel more expensive?
Solo travel can be more expensive than traveling with friends or family because you're paying for accommodation, food, activities, and transportation all by yourself. But depending on how you go about it solo travel can actually be cheaper than traveling with someone else.
What is the easiest way to save money when traveling around the world?
The best thing you can do to save money when traveling solo is to plan ahead. Make sure you know what you're going to spend before you leave home so you can avoid spending unnecessary money.
What are some simple ways of saving money for your dream trip?
Traveling solo doesn't mean you're going to spend less than if you were traveling with someone else. But there are some easy ways you can cut costs without compromising too much.
For example, you could try taking advantage of free attractions, eating at local restaurants, and staying in hostels. You could also consider using services like Airbnb to book accommodations.
Saving money for travel is just like saving for anything else, small but consistent will add up over time.
Related: Savings Games
What are some tips to save money while traveling in Europe
Traveling solo doesn't mean you have to spend all your money on flights and accommodation. Here are some ideas to keep costs down while still enjoying yourself.
1. Stay in hostels. Hostels offer a low price tag and are usually located near major tourist sites. Some hostels even provide breakfast and dinner.
2. Eat out at local restaurants. Eating out at local restaurants can be cheaper than dining at international chains. Also, you'll probably have better food as well.
3. Take public transport. Public transport is generally cheaper than renting a car. It's also easier to navigate and use when you're not familiar with the area.
What is your best money-saving travel hack?
Travel hacks can vary from traveler to traveler, here are our favorite money-saving tips:
1. Use a credit card with cash back rewards
2. Sign up for Scotts Cheap Flights to be notified of great deals
3. Use a Credit Card/Debit Card with no foreign transaction fee, many travel credit cards come with this feature
Related: Chime Has No Foreign Transaction Fees
Bottom Line
If you want to save money when traveling, make sure you plan ahead and think about how you can save money without sacrificing quality.
You don't need to sacrifice comfort to save money when traveling.
Traveling alone can be fun, but it can also be challenging. There are many reasons why solo travelers choose this type of vacation. They may enjoy the freedom that comes with being able to explore new places without having to worry about anyone else.
Or maybe they're looking for adventure. Solo travel allows them to take risks that would normally be off-limits. Either way, it's important to remember that solo travel isn't always cheaper than traveling with others, it takes some planning to make sure you don't spend more.
But if you're willing and want to experience everything the world has to offer, then solo travel might be right for you.