I'm a big fan of Amazon's Prime membership. It saves me a lot of stress and time, and provides ample entertainment via Prime Video.
The Amazon Prime membership provides tons of benefits year round, but one benefit only happens once a year, and it's called Prime Day.
In this post I'm going to break down everything you need to know about Amazon's Prime Day, including:
When is it
How long does Prime Day last
What to do to prepare (and save even more money)
What to do when it finally arrives
Prime Day Basics:
Here is the who, the what, the when, and the where.
What is Amazon Prime Day?
In short, Amazon's Prime Day is Christmas in July. It's actually referenced as the summer Black Friday, as it's the biggest sale you see on Amazon all year.
But it's not like sales you might be used to. Similar to door busters you might see on Black Friday. On Prime Day, new deals are regularly going up throughout the day and last for a limited time.
Which can make shopping during a workday, challenging. Don't worry though, I'm going to cover how you can make sure you don't miss out, just keep reading.
Prime Day 2018 is July 16th and 17th. So it's actually more than 1 day, it's a day and a half.
What time Does Prime Day start?
Amazon Prime Day starts Monday, July 16th at 3:00 pm. EST.
When does Prime Day end?
Prime day ends on Tuesday, July 17th at 11:59 p.m. PST (or 2:59 a.m. EST on the 18th).
How often are Prime Days?
Prime day comes just once a year with the first Prime Day taking place in 2015.
Does Prime Day have any good deals?
Generally speaking, yes, but of course it depends on what you're shopping for, though there will definitely be a wide variety of deals, so chance are there will be at least one deal you love.
Before Prime Day: Actions to Take
To make sure you get the most out of Prime day (and save the most money) there are a few actions you can take now.
1. Make Sure You're A Prime Member
If you aren't a Prime Member already, now is the perfect time to sign up for the 30 Day FREE trial of Prime.
Prime Member Benefits:
2. Get a $10 Credit For Downloading the Amazon App
Yup, you can get a $10 credit when you download and signing into the Amazon app for the first time.
3. Install Amazon Assistant to get $5 off Your Prime Day Order
Amazon Assistant helps you make the best decisions when you shop online. This is especially true on Amazon's biggest sale day of the year with it's watched deals feature. One way to make sure you know when a deal you want goes live is by adding them to your watch list, more on this in the next section.
4. Add items to your watchlist
Now for a quick bit of wisdom. Don't buy something just because it's on sale for $20 off, you aren't saving $20 you are spending whatever it costs when you weren't going to before.
Here is how to set up notifications and add things to your watchlist and wishlist:
1
2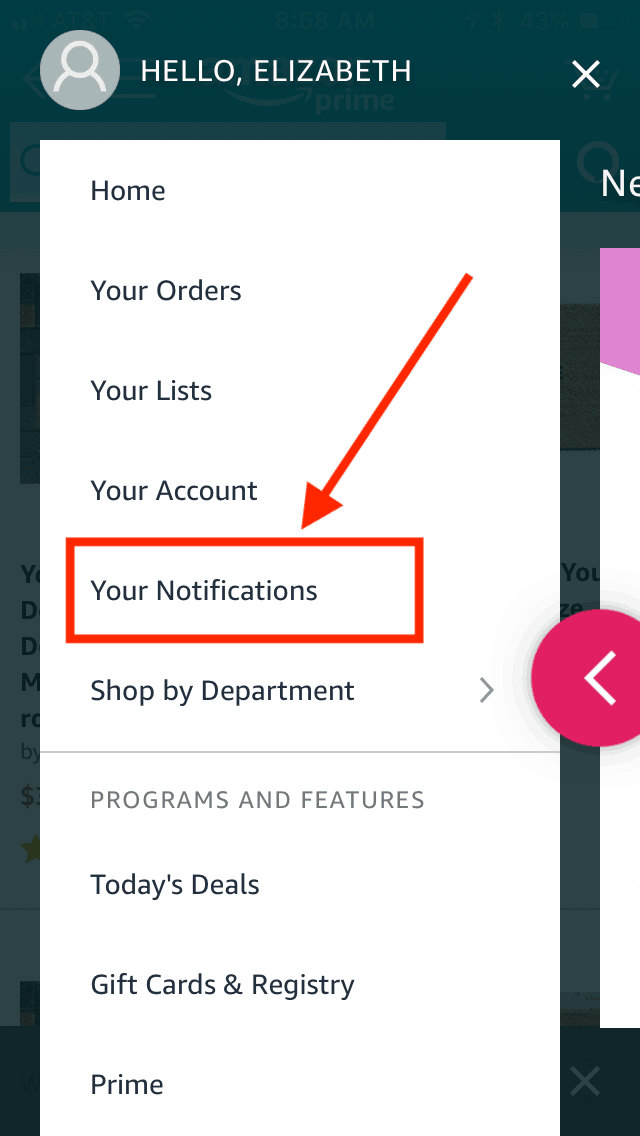 3
4
5. Take advantage of early deals
Leading up to July 16th Amazon offers special deals for Prime Members, below are some of my favorites, to see all the deals available before the official July 16th 3:00 pm. EST start, check out Prime Day on Amazon.
6. Bookmark this page
Bookmark this page to come back to on the July 16th and 17th for reminders on how to save the most money and updates on the best deals for those on a budget.
On Prime Day:
To make the most of this Amazon sale when it finally arrives make sure you do the following:
1. Earn $5 off prime day deals with the camera features
While in the Amazon app, use the camera feature to shop using any of the following methods:
Product Search
Barcode Scanner
AR View
Learn more about the Camera feature and how to get $5 Off Prime Day Deals
2. The Best Deals
Entertainment
Because, there really is no reason to pay for cable. Related: Save Money on Entertainment
The Fire TV stick is on sale for just $19.99 click through below to snag this deal
The basic kindle is on sale for $49.99, it's what I have and I love it. I check out books from the library and read them on my kindle. Click through below to grab this deal.
For Bloggers
These are items I've bought myself from Amazon and use for blogging, and if you buy on Prime Day you can save even more money than I did.
The Logitech HD Pro Web Cam is on sale for 50% off, $49.99
This Amazon Basics Tripod is on sale for 35% off, you can get it for just $10.99
For Life:
Protect yo' money:
Take care of your dog! (I bought this one)
Great for saving money by meal prepping and taking lunch to work.
Track your travels for under $20