In case you haven't heard there's a subscription box for pretty much everything. And while some are aimed at being useful in saving you time others are just for fun.
The whole idea of each is that you save more money than had you bought the stuff in the subscription box individually. Plus, who doesn't love getting something just for them straight to their door every month? And while some of the subscription boxes aim to save you time are they actually worth it?
The Cost of a Subscription Box vs The Value of the Subscription Box
The fact is that the cost of a subscription box is not the same as the value of the subscription box. For example, some subscription boxes advertise that you're getting $200 worth of stuff for just $50 bucks. Other times it's more of how you value it as opposed to the way it's marketed.
So for example, maybe you get a Barkbox subscription for your dog. The toys in it are worth what you're spending. And there's maybe a slight convenience factor of having them delivered to your door rather than going out and buying new dog toys is but it doesn't necessarily mean you're saving any money or really that much time.
However, the joy of watching your dog light up when they see you have the Barkbox and all the treats and toys inside is super valuable to you. So while it may cost $25 or $30 a month the value isn't really measurable.
So when deciding whether a subscription box is worth it you need to look at what the value is to you.The company may value it at $200 so your savings $150 but is it worth $200 to you? If it makes such a difference in your life that it's worth the cost, what value does the subscription box bring to your life?
Are You a Reckless Spender?
Besides just trying to determine if the value a subscription box adds to your life, it matters what your spending habits are like too. If you're a reckless spender and you need to reign in your spending to save some money or pay off debt or whatever then chances are going to be that a subscription box isn't worth it.
Now there are tons of great subscription boxes that may be totally worth their cost, but chances are a subscription box could be an easy expense to cut. Making it easy to start saving yourself some money. So long as you are not going to use that money to spend recklessly.
If you're not a reckless spender and one of your only splurges on yourself is a subscription box, I say go for it. Life's too short to worry about spending $20/month on something that brings you joy.
Just remember, it's about cost value and what you can afford. So don't get caught up in the idea treating yourself just because you've been good in every other aspect of your finances. If it's not something you can afford or something that really adds value to your life, ideally both, then it's not going to be worth it.
Subscription Boxes I've Tried (and which one's I've Kept)
OK so I live in a digital world and that means I've tried a few subscription boxes. Even when I probably shouldn't have. But I'm human and we all make mistakes. So I thought I'd go ahead and share with you the subscription boxes I've tried, what I liked about them, what I didn't, and whether or not I kept the subscription.
Book of the Month
Truth time, while I do like to read, I kinda do it in phases, it's like binge watching TV. Sometimes I binge watch TV, other times I binge read, where I will read several books in a short period time. My weird reading habits is ultimately why I did not continue to subscribe to the Book of The Month Club.
Book of the Month Club was awesome, it was it was really fun and exciting to get a book in the mail every month. And they had some great selections. However, if I wasn't doing one of my binge reading sessions, I wouldn't actually read the book before I got the next one. The books piled up.
And I don't like big piles of books, I made a really big effort in minimalism in the last four years or so and I cut down the pile of books in my house by a lot. Basically, if I hadn't read them in a year or didn't plan to re-read them I got rid of them. I literally donated and sold hundreds of books [link].
Today to have books piling up when I wasn't ready to read them and I wasn't sure when I'd be in the mood to read them kind of annoyed me. Ultimately, while was a fun subscription box it's not one stuck to.
Try the World
OK, Try the World has got to be my absolute favorite subscription box ever. It's super fun, you get to try foods from all over the world. Since I love to travel and don't actually have the money to travel, it was a great way to kind of get a little bit of wanderlust fed.
Unfortunately, it was also really just a splurge box so I did not continue the subscription after a couple months. While I've since cancelled my own subscription to Try the World, I have given a box as a gift. I have lots of other friends who love to travel, but don't quite have the money to travel as much as they'd like, so I gifted them a Try the World box, because you can't get just one. And they loved it! So it's a fantastic gift if you're trying to think of something unique to give someone who loves travel like me, who can't quite afford to do so.
Winc
You guys have heard me talk about Winc before, it's a wine subscription box. In case you hadn't noticed this website it's called Less Debt, More Wine. Anyway what I like about Winc is that you can easily skip a month so I don't actually have to pay for it every month, just the months I want to get a box of bottled wine delivered straight to my door.
And I've skipped a lot of months, when money was tight and I didn't have a good reason to get wine delivered at home. So I am still signed up for Winc even though I haven't actually gotten a subscription box for it in a while.
Another really nice feature is that you can pick and choose your wines and they're affordable. You're not getting crazy expensive bottles of wine, you can get a bottle wine for just $13 and if you order four, shipping is free. Which is pretty reasonable for them when you get good wine. To help ease the cost on your first two boxes, you can use a referral link like the one here [link] and get one free bottle wine in your first two shipments to save you $26 in total.
Barkbox
OK so this is the only active subscription box I have going right now. And if you didn't figure it out from the earlier paragraph, it's because I really like my dog. Also, she destroys toys on a regular basis. I do not actually go out and buy toys on regular basis. Enter Barkbox.
They send three toys with treats every month, which since I'm working on training, the treats make the box extra helpful. It also means I don't have to regularly go out and buy new toys because she's consistently getting them through the mail. This is nice because I don't actually go out all that much for an errands since I work from home and there's three restaurants within walking distance.
If you want to try a Barkbox subscription, you can get your first box for free using my referral link, when you do, my Lucy will get a free Barkbox too.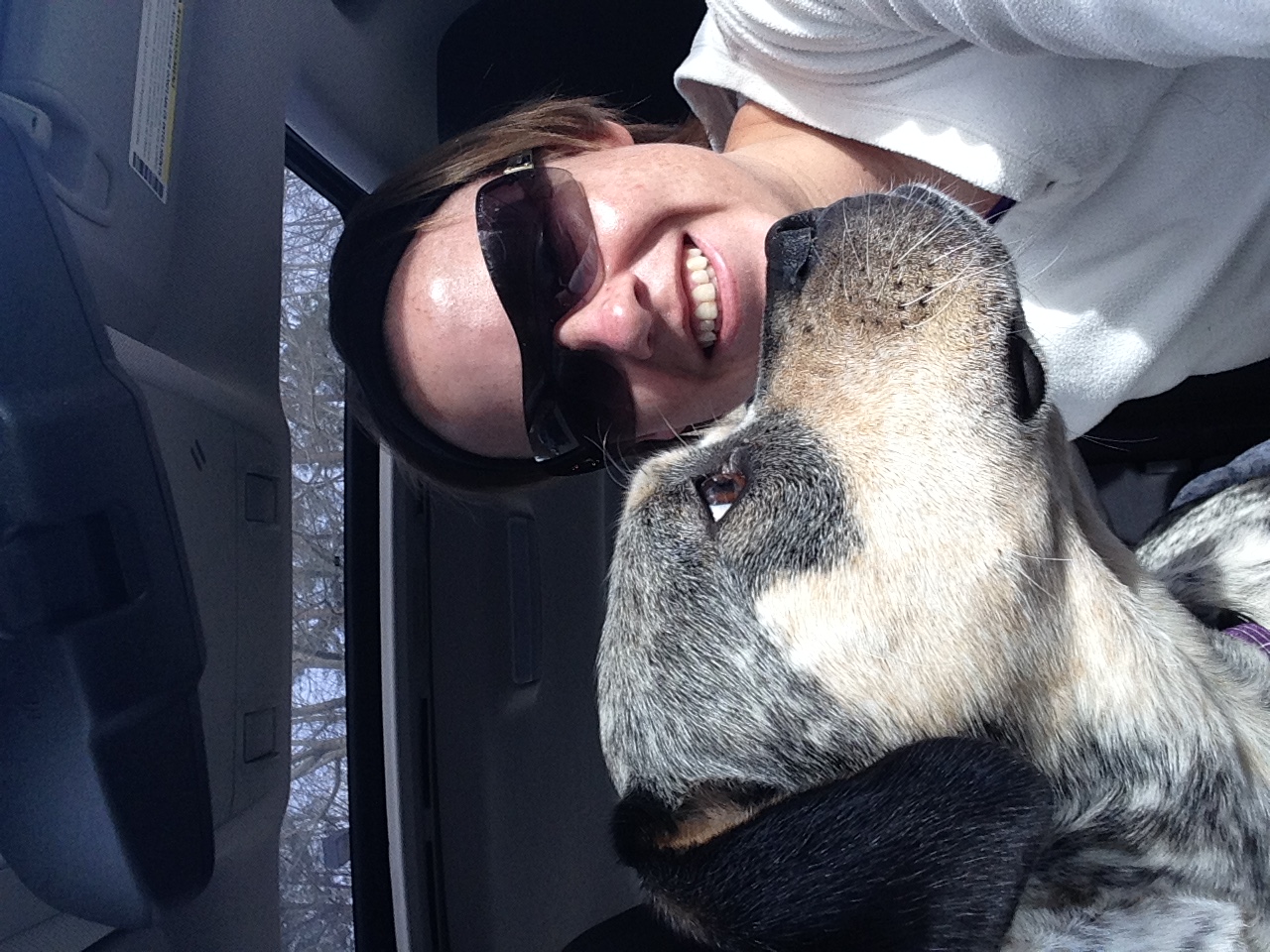 StichFix
StichFix is a lot of fun because it is really nice clothes and accessories that a stylist picks out for you. Now I'm only ever done stitch fix twice. The first time was because my sister graciously gave me a gift card for Christmas. Ultimately, I used her gift card to buy a statement necklace which I still have and wear on occasion.
The second time, I did it is because I was just in a total rut, feeling awful about how I looked and the way my clothes fit. So I decided to treat myself just with a StitchFix box and ended up buying everything that it came with.
What is nice is you don't have to do it every month, you can go in and order a box when you feel like it. In that second box I got a lot of clothes that I still wear today. So while it's fun, if you are struggling to make ends meet or you really are buried in debt or it's going to cause you to go into debt then I wouldn't recommend StichFix. If on the other hand you just lost a lot of weight and you have money to spend on clothes, then StichFix can be a really fun way to get clothes without having to go out shopping.
What Subscription Boxes Have You Found Worth it?
So that's my take and experience with subscription boxes. What about you? Are there any that you found be worth it?
Wrapping it Up with a Bow on Top
When determining whether not you want to start a subscription box or continue with one important to look at not only the cost but also the value it brings to your life. You also need to establish if you're reckless spender and if it's something you can actually afford.
And maybe you try some out with introductory rates and cancel. I think it's totally OK, that's with the introductory rates are for, to decide if it's really going to be worth it to you. For me, the only subscription box I got going is for Barkbox because my dog is spoiled and also because I don't like running out all the time get her new toys. What subscription boxes have you found be worth it? Let me know in the comments!