It's amazing how saving consistently, a little bit each day, can really add up.
If you started with pennies one month and worked your way up to dollars in month 5, by saving the number of coins/dollars as the day of the month, you will save over $600. Start by saving 1 penny on day 1, then 2 pennies on day 2 and so on.
Month 1 & 2: Pennies & Nickels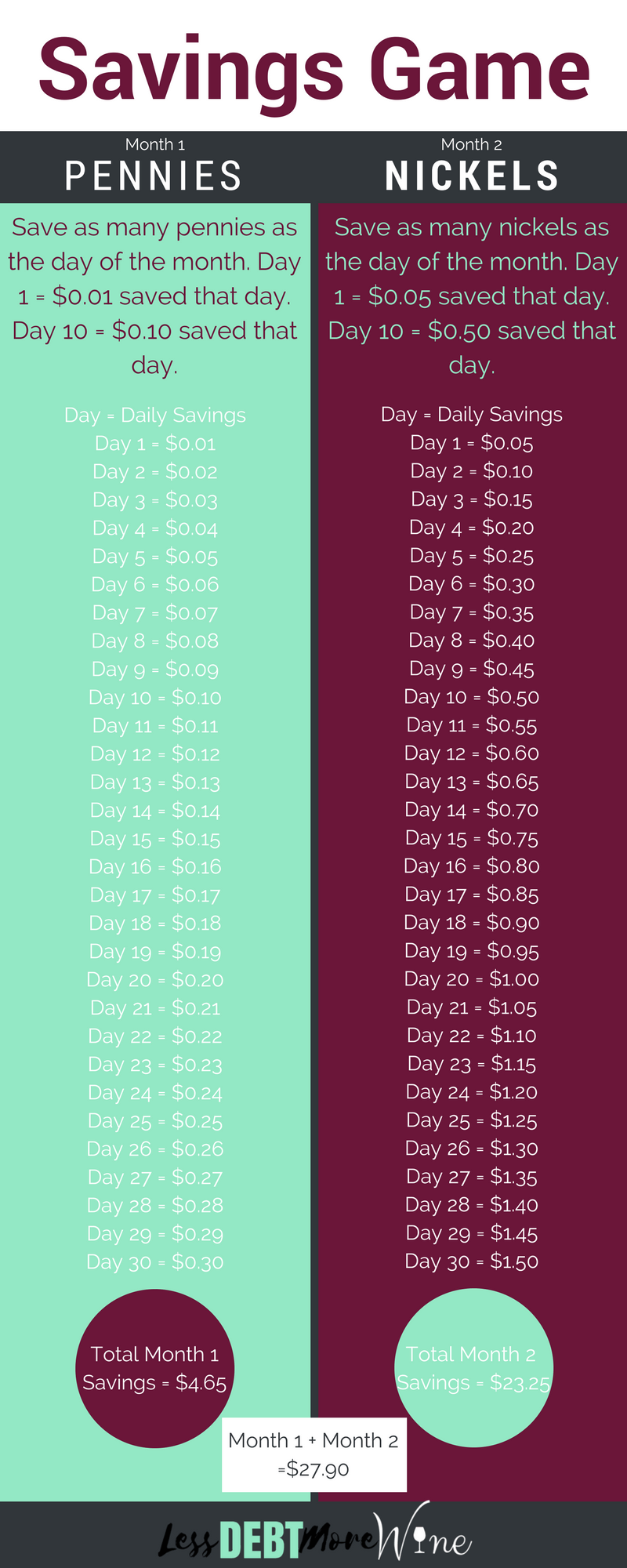 Total Saved from Month 1 & 2 = $27.90
Month 3 & 4: Dimes & Quarters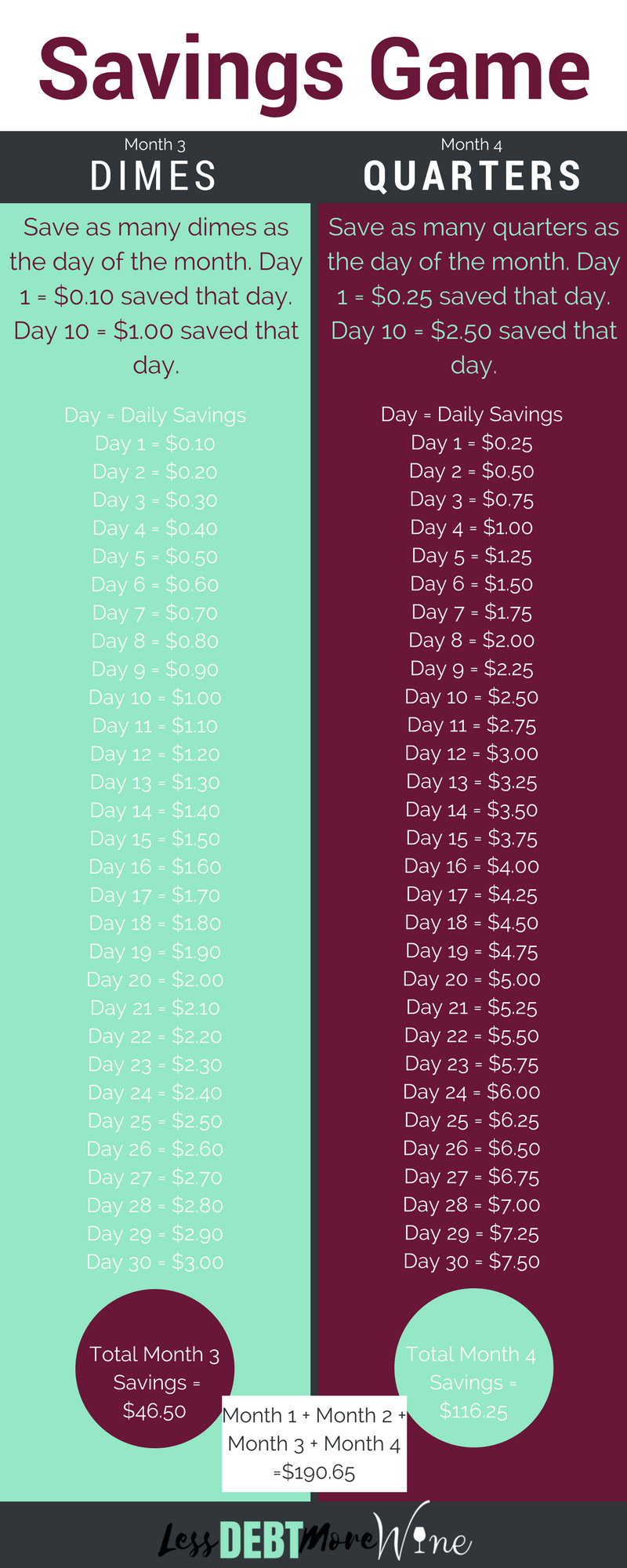 Total saved after 4 months = $190.65
Month 5: Dollars
Total saved after month 5 = $655.65
Start with pennies and up the ante each month, in 5 months you will have saved over $650!
Month 1 you will save: $4.65
In Month 2 you will save: $23.25
Month 3 you will save: $46.50
In Month 4 you will save: $116.25
Month 5 you will have saved: $465.00
Total after 5 months: $655.65
Don't Want to Build Up Savings Over Time?
If gradually building your savings isn't your thing, the average savings over the course of the 5 months would amount to saving just $4.37 a day. So pack your lunch every day for 5 months and set aside the savings and you will easily save $655.65.
Related: How to Best Build Savings – Digital vs Manual​
Still having trouble building savings? Give Chime or Qapital a try.
If you don't want to open up a new bank account, then Qapital can help you reach savings goals. Once you have the Qapital App installed and a bank account (or in my case three) connected you set up a goal or goals. I currently have two, one to save for taxes #selfemployed and one to save for spending money when I travel hack my way to Paris. Then you set savings rules for each of your goals.
For example, I have a round up to the nearest $2 rule, a guilty spending rule -when I buy Dominos, and a savings rule for every time I hit my step goal with FitBit. There are tons of different savings rules you can set up and the best part is Qapital is free to use. Bonus, when you use my link you'll get $5 after your first savings.
What other savings tricks have you used? Let me know in the comments!